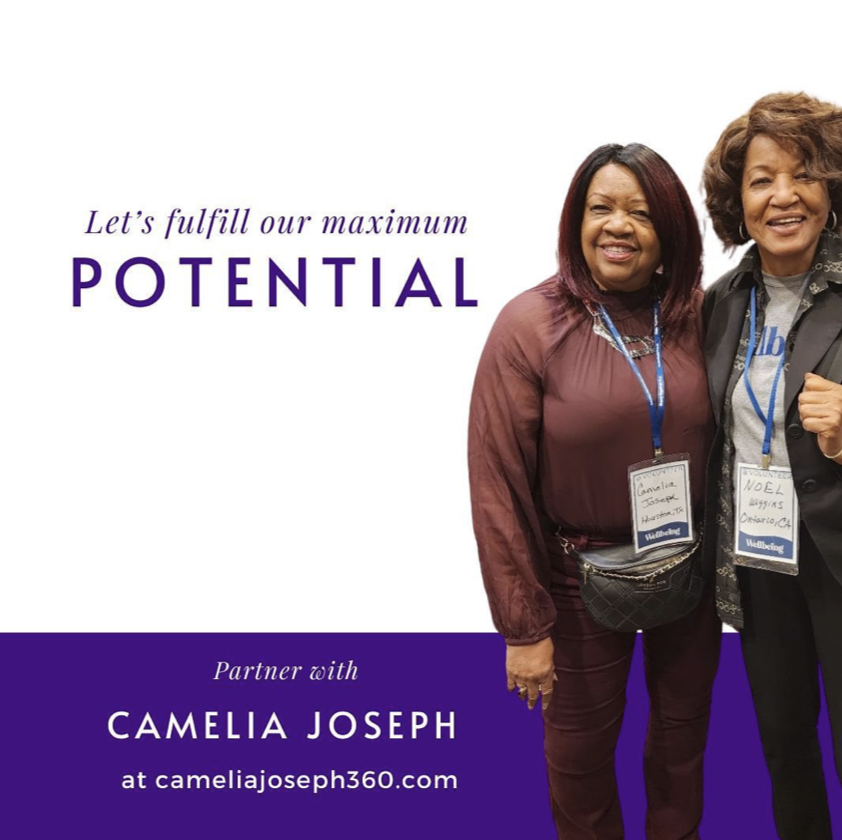 Introducing, Camelia Joseph
Our CEO, Pastor Camelia Joseph, has 30 plus years in ministry and 20 years in employment and training, 15 of which was securing employment for people with disabilities and people with multiple barriers to employment (homeless, displaced homemakers, welfare-to-work, those in recovery from substance misuse and with a criminal background). She has placed from entry-level to professional to executive levels in small, medium, and Fortune 500 companies. A native of New Iberia, Louisiana, in 2013, Pastor Joseph relocated to Houston to be near her family after 20 plus years in Pasadena, CA.
In 2014, Kingdom Works launched its first project in Houston, job placement services for people with disabilities through a contract with the Texas Workforce Commission-Vocational Rehab Services. In 1974, Pastor Joseph left her position in Human Resource in a manufacturing company to begin the work of job placement of people with disabilities. She served as job placement specialist and director of job placement services for a major rehab center in Rochester, NY seven years.
She conducted job readiness training and job placement for people with disabilities as a contractor with Goodwill Industries in Lafayette, LA for three years.  Because of her passion for seeing people with disabilities and multiple barriers to secure gainful employment, she continues to operate this program.
June 6, 2017, KW Ministries launched its second program in Houston under its Women Empower Programs the "Women-In-Ministry New Ministry Development Institute", providing training and coaching to women called to start their own ministries. It is a 12-month cohort meeting two nights each month. We had six women in the cohort. The women are starting community-based ministries. Four have ministries for hurting women with different areas of concern, one program is to develop a home and a day program for developmentally challenged adults, and the other will develop a youth education and enrichment program.  The cohort is now also being offered to women and men.
As a consultant, Pastor Joseph has done nonprofit development for 18 years. She did undergraduate studies in Personnel Management and Labor Relations at Cornell University. She has a Master's Degree in Intercultural Studies with an emphasis in Leadership and completed classes toward her Doctor of Ministry at Fuller Theological Seminary in Pasadena, CA. In 2003, Pastor Joseph left her Executive Pastor position, at Loveland Church of Fontana, CA, a church of over 10,000 members, 1600 in Sunday School, and 125 home Bible study groups after five years to launch a church consulting ministry. In 2005, she left her consulting practice to return to her church staff to serve as CEO, of The LASER Movement, a disaster response ministry her church established along with a collaboration of churches in Southern California to respond to Hurricane Katrina. After three years, when her church stopped their work, she relocated to New Orleans and founded Kingdom Works, Inc. to continue supporting pastors in New Orleans with the recovery. She has served:
Developing leaders in churches in California, New York, Houston, and Louisiana, in large cities and rural settings, in small, medium, and mega-churches.  
Catalyst on leadership teams of three successful church plants (CA, LA & TX).
CEO, Executive Director, and Director of a state agency, nonprofits, and Faith-Based organizations. 
Specialize in assimilation, disciple-making, engaging the laity in ministry, and new ministry development. 
Developed missional, social service and social action ministries.
Completed labor mediation and arbitration with the American Arbitration Association and Federal Mediation and Conciliation Service;  conciliation and fact-finding training with New York State Public Relations Board; and community mediation/arbitration with Rochester Community Dispute Center and served as community mediator/arbitrator for 7 years; Christian Mediation/arbitration with Orange County Christian Conciliation Services; and Christian Conflict Coaching and Mediation training with Peacemaker Ministries to update skills.
She is an anointed preacher and teacher.
Specialized Training:
Studied Church Growth with Dr. Peter Wagner of Fuller Seminary. 
Studied Christian Leadership Development with Dr. J. Robert Clinton of Fuller Seminary.
Completed the Becoming A Healthy ChurchTraining with Dr. Stephan Macchia and recently complete certification to administer the "Healthy Church Assessment".
Completed training with Dr. Aubrey Malphurs on his process of Advance Strategic Planning for Churches through The Society for Church Consulting.
Recently completed Church Revitalization and Consulting training level 1-4 for church consulting certification track with Jim Barber, president of The Society for Church Consulting, and embarking on the final step to achieve certification step 5.  
Continues to update facilitation skills with the Institute of Cultural Affairs (ICA) Technology of Participation ToP Facilitation Network. 
She is Spirit-led and seeks God's guidance to customize work with each church.