Developing People for Ministry
WE ARE DEVELOPING LEADERS FOR THE CHURCH AND THE MARKET PLACE
"perfecting of the saints, for the work of the ministry, for the edifying of the body of Christ" (Eph. 4:12)
"The harvest is truly plentiful but the laborers are few" (Matt 9:37)
John Maxwell: The 5 Levels of Leadership
By   Team ManageMagazine   –  February 9, 2018
Retrieved 8/24/2020 from: https://managemagazine.com/blogtalk/leadership-blogtalk/john-maxwell-5-levels-leadership/
In this animated book summary from 2016, John Maxwell's the 5 levels of leadership are explained by Awesome Learner. According to Maxwell himself, this leadership philosophy is developed to make you a more understanding and effective leader.
"YOU MUST KNOW WHERE YOU ARE, TO KNOW WHERE YOU ARE GOING" JOHN MAXWELL
You might find it interesting to compare your own leadership style to the 5 levels of leadership and find out at which level of leadership you are presently working. It may help you to define also if you have stagnated progress or you are consistently working to move up the leadership ladder.
"A GREAT LEADER'S COURAGE TO FULFILL HIS VISION COMES FROM PASSION, NOT POSITION" JOHN C. MAXWELL
The 5 leadership Levels
The 5 leadership levels are as follows:
Position
Permission
Production
People Development &
Pinnacle (high-point)
Based on the video, we have briefly summarized the main points from each leadership level below.
Leadership Level 1 – Position
This is where it all starts. You've got your first leadership position and people follow you because they have to. Position is the lowest level of leadership.
A leader at this level has usually limited experience with leadership. The leadership position is, therefore, more about status than leadership skill; for example the skill of dealing well with employees or customers
With John Maxwell's own words:
"IT'S NOT THE POSITION THAT MAKES THE LEADER; IT'S THE LEADER THAT MAKES THE POSITION" JOHN C. MAXWELL
Leadership Level 2 – Permission
At this level of leadership, people choose to follow you as a leader because they want to. Level 2 is based on relationship.
At this level, you improve your relationships. You like to work with people and they like working with you. Important spin-offs of relationship building are trust, respect and a more positive working environment.
Leadership Level 3 – Production
This level is about getting things done and great leaders know how to do that. It is at this level you build credibility and influence as you show the results.
As a change agent, you moreover take you and your team to another level of energy and effectiveness as you work together on difficult tasks and move things forward. Essentially, this is when work becomes fun.
Leadership Level 4 – People Development
This level is about reproduction – you want to reproduce great leaders and help them grow. In a nutshell, this allows you to accomplish your mission. By investing in others you reproduce yourself and help them reproduce yet other great leaders and so forth.
Every day you must take intentional steps toward helping people grow. They are likely to become long-lasting relationship due to what you are doing for them personally. Consistently helping other to grow will take you eventually to the next level.
"TO LEAD WELL, YOU MUST EMBRACE YOUR NEED FOR CONTINUAL IMPROVEMENT… " JOHN MAXWELL
Leadership Level 5 – Pinnacle
You are investing your life in other people's lives. Moreover, you are doing it unswervingly and over time, again and again.
Level 5 is much about commitment, and the rewards are substantial.
Pinnacle leaders create pinnacle organizations
You are at the level where you help your people and organization to embrace opportunities, which others are blind to. You may not only transcend your position and organization, but also your entire industry.
"LEADERSHIP IS NOT ABOUT TITLES, POSITIONS OR FLOWCHARTS. IT IS ABOUT ONE LIFE INFLUENCING ANOTHER" JOHN C. MAXWELL
____
John Maxwell is an American author, speaker, and pastor who has written more than 20 books. Some of these have been on the New York Times Bestseller list. His books are mostly about variations on leadership, success, and leadership development and have sold in millions of copies around the globe.
Retired distinguished Professor of Christian Leadership, Dr. J. Robert Clinton, defines Christian Leadership as
"a dynamic process in which a man or women with God-given capacity influences a specific group of God's people toward His purposes for the group."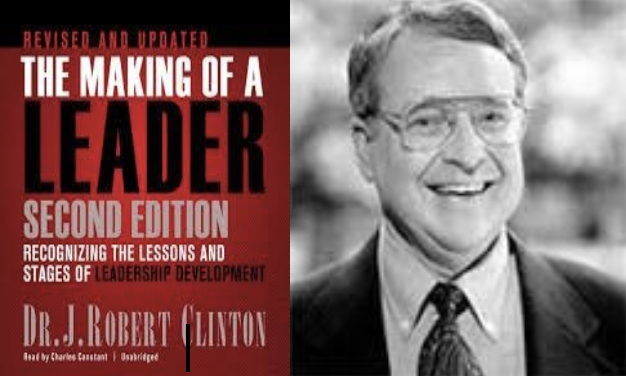 Because of the indelible mark, my professor, Dr. J. Robert Clinton, made on my life with his teachings on Christian Leadership Development, as I studied at Fuller Theological Seminary, I became aware of the difference between leadership training and leadership development. 
Leadership training refers to a narrow part of the overall process, focusing primarily on learning skills. 
Leadership development is much broader.  It includes all of life processes and experiences, not just formal training. 
Today more than ever our churches, our families, our communities and our businesses need Christian Leadership Development.  Based on that, the goal of our ministry is Christian Leadership Development not Leadership Training.  Our Christian Leadership and Management Development Program and consulting services are delivered by both Kingdom Works and The Joseph Group.  As Para-Church Ministries, the ministries comes alongside the church and Christian led businesses to train and equip leaders and clergy to be even more effective in leading and managing in the church, community and marketplace.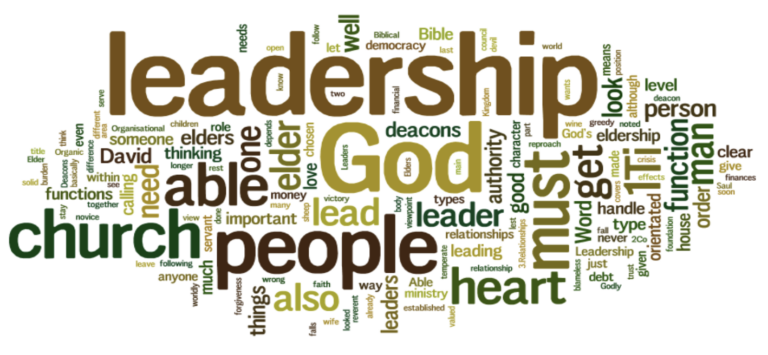 LEADERSHIP DEVELOPMENT PROGRAM COMPONENTS:
Discerning How God Developed You For Ministry (looking back over your past to discern how God has shaped you for ministry):
Using the Leadership Emergence Theory model and the Ministry Timeline created by Dr. J. Robert Clinton, we will examine the events, patterns and processes God has used in your life since you were a child to prepare you for ministry.  According to Dr. Clinton, "these insights gained can help leaders in all kinds of situations to identify and become more sensitive to God's working in their own lives as He forms them into the leaders He wants them to be."
Understanding Where You Are Today:
Discover where you are today through spiritual gift, passion, temperament, strength, personality and leadership assessments.
Discover the place in ministry you best fit at this time in your life.
Discover and select a ministry career path including training and education programs to further equip you for ministry.
Developing A Personal Growth and Advancement Plan (looking forward):
Develop a road map for your growth and development
Develop a "Strategic Personal Development and Growth Plan" (5 to 20 Year Strategic Plan for your life and ministry.)
Acquire Training to Develop Skills to be more effective in Ministry:
Leadership & Management Training
Building and Managing Cohesive Teams
Evangelism
Areas specific to your area of ministry.